Urbanisme
Year: 1945 / Place: Saint-Dié, France
Among the many urban plans that Le Corbusier devised, including the Voisin plan for Paris (1925), the plans for Moscow (1931), Antwerp and Stockholm (1933), Zlin (1935) and Paris again in 1937, perhaps the most memorable and daring remains the unrealized plan for Saint-Dié of 1945-46.
 
For Le Corbusier, this would have been the first major application of the Athens Charter, which he published in 1943. This great manifesto in the history of urban planning was the result of the 4th CIAM (Congrès International d'Architecture Moderne), whose theme was "The Functional City." It spelled out healthy and humane solutions for the design of cities. Saint-Dié was the ideal opportunity for him to apply these doctrines in a tabula rasa situation. Rather than look with nostalgia toward the past, he hoped that he might offer the residents of Saint-Dié what, in his opinion, were three essential joys: sunlight, space and greenery.
 
A small industrial town of about 20 000 inhabitants in the Vosges mountains of France, Saint-Dié was completely destroyed by the retreating German armies during three days and nights in November 1944. Most of the houses and factories were burned to the ground. Through the influence of his friend Jean-Jacques Duval and a group of young, progressive industrialists, Le Corbusier was asked to design a project for its rebuilding.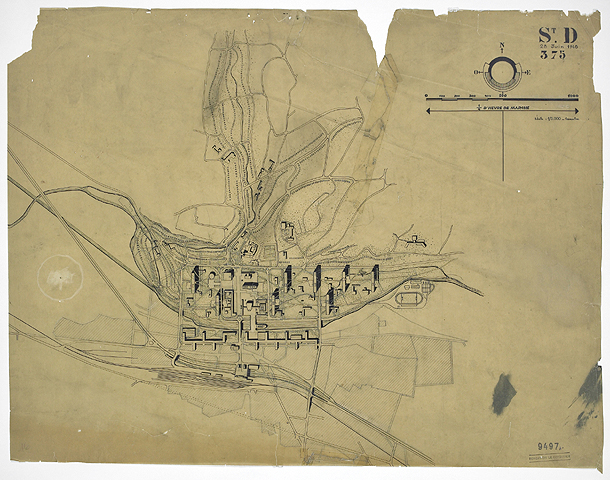 FLC 9497A "Mass plan, proposition for the urbanization of Saint Di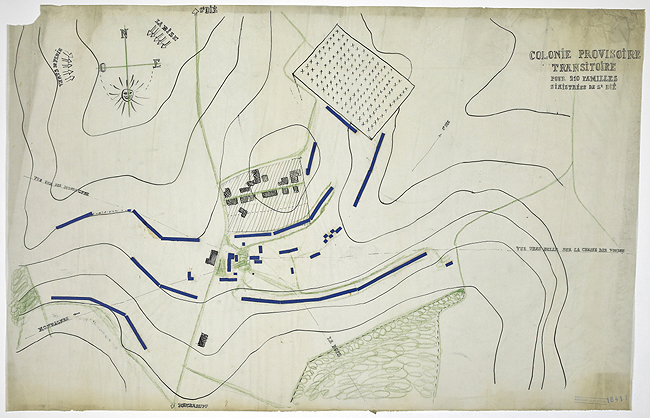 FLC 18411 "Study drawing of general plan in situ with building locations, topography, orientation and dominant winds"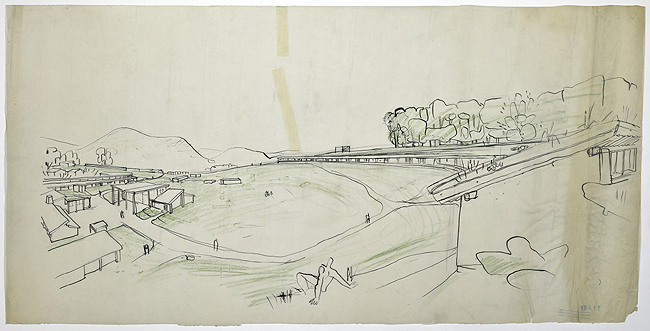 FLC 18412 "Exterior perspective view of the hillsides of the colony, figures, landscape"
To read further please sign in up with our Premium service.
Back