Maison Guiette
Year: 1926 / Place: Antwerp, Belgium
The Guiette house is certainly not Le Corbusier's best known building.
However, the fact that it dates from the same period as the Weissenhof house - a moment in the expression of the "Five points for a new architecture", its similarity with the "Citrohan" type - of which it is one of the rare variants, as well as its design - typical for the purist period - and the care given to interior polychromy, make it a work of great significance.
 
Like many clients who commissioned "White Villas" in the 1920s, René Guiette (1893-1976) was an artist. A painter from Antwerp, follower of the Avant-Garde ideals, he subscribed from the start to L'Esprit Nouveau (1). His brother, a man of letters, lived in Paris, and both moved in the same circles as celebrities who were close to Le Corbusier, such as Blaise Cendrars or Max Jacob. Having visited the Pavillon de L'Esprit Nouveau at the Paris 1925 Decorative Arts Exhibition, Guiette decided to ask Le Corbusier to build his home-cum-studio.
 
The program was crystal-clear (2): a dozen rooms, a level ground-floor, and an upstairs studio, "like Ozenfant's place", but only opening at the front, looking north, and communicating with a terrace roof. Guiette's expectations as to the general plastic outline and building details made explicit reference to the Esprit Nouveau Pavilion and to Ozenfant's house-cum-studio.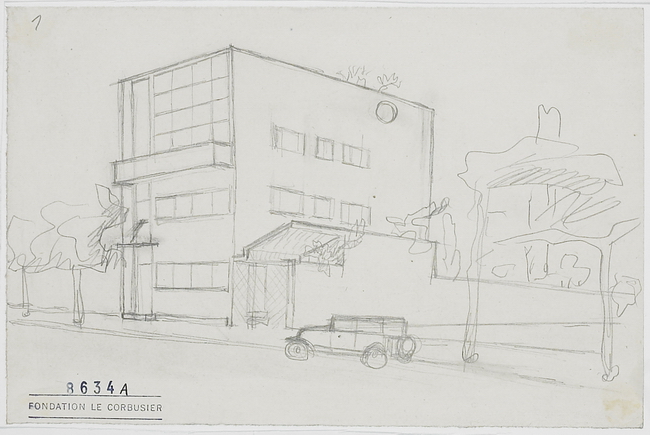 FLC 8634A "Study drawing of the house in perspective, street side, with vegetation and vehicle / Numbered 1"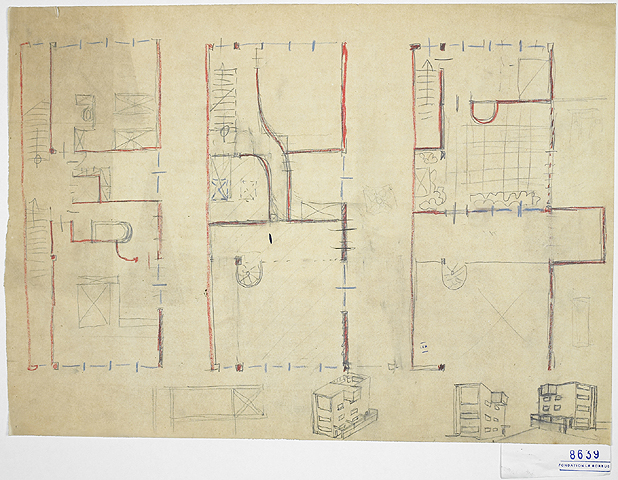 FLC 8639 "Study sketch of the plans of the bedroom, studio and terrace levels / Three sketches of the house in perspective and detail sketches"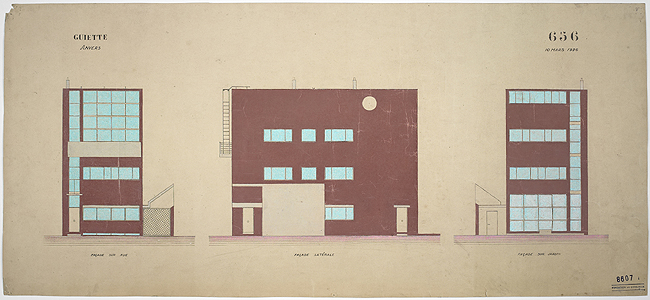 FLC 8607 "Street facade, side facade and garden facade in color"
To read further please sign in up with our Premium service.
Back