Maisons La Roche-Jeanneret
Year: 1923 / Place: Paris, France
Le Corbusier introduced his 'Villa La Rocca' in the Œuvre Complète as the origin of the promenade architecturale and as the first mature expression of his architectural language. The astonishing sequence of spaces in this house for an art collector contrasts with the tightly packed domestic interior for Le Corbusier's brother Albert, his Swedish wife Lotti Raaf, and her three daughters Kerstin, Ebba and Brita. Raoul La Roche was a bachelor, director of the Credit Commercial de France bank and an art lover with great judgement and taste. His collection of Cubist and Purist paintings, restricted to a few choice names, was one of the best in Paris in the 1920s and attracted a steady stream of visitors, as the surviving Signature Book (Livre d'Or) testifies. Le Corbusier and Ozenfant had played a crucial role in acquiring these pictures, mostly at bargain prices from the Kahnweiler and Uhde sales, and La Roche rewarded them by purchasing their own paintings at very generous prices. The house was frequently published all over the world, as one of the first Modern Movement buildings to be completed, and therefore played a significant role in the launching of Le Corbusier's career.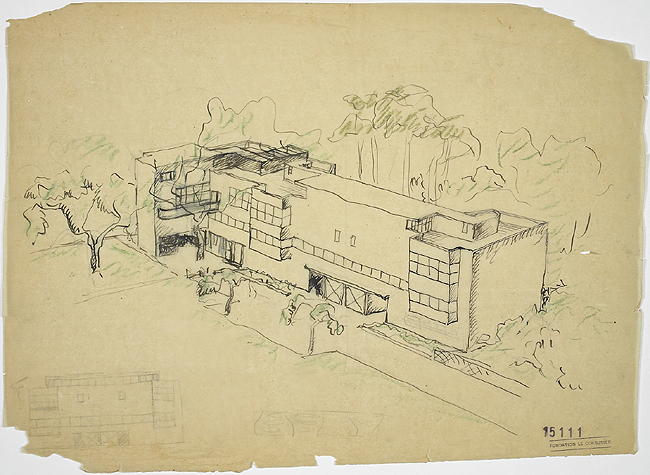 FLC 15111 Sketch in axonometric of the villa in situ / Sketches of facade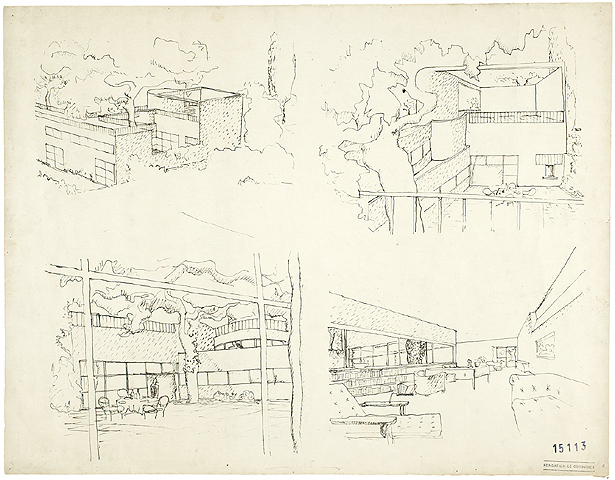 FLC 15113 "Four sketches in perspective in situ of a house, terrace, courtyard and living room / Overleaf, annotation, stamp ""Weimar"""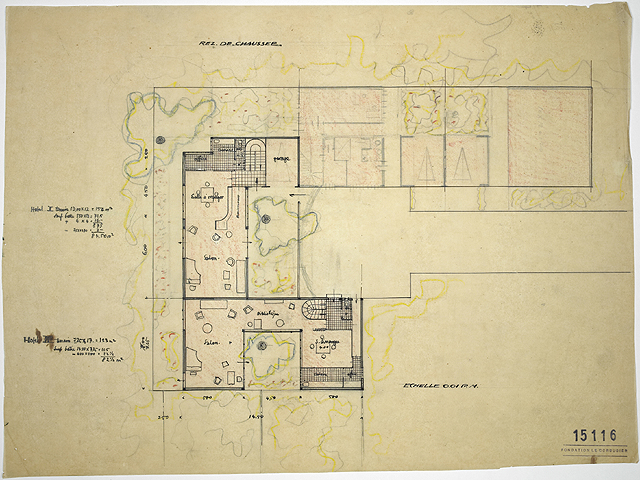 FLC 15116 Ground floor | "Floor plan with dimensions, legend and surface areas, interior layout, modifications (Hotel 1 and 2) / There are two heliographic prints classified under the same number / See also 
To read further please sign in up with our Premium service.
Back